Church means more to us than a nice facility, cutting edge programs, and potluck dinners!
While these have their place, the church is the people. We endeavor to minister to every person who walks through our doors by providing meaningful opportunities to worship God, study the Word, and fellowship with like-minded believers. 
While ministry activities fluctuate throughout the year, our normal service opportunities are listed below. Additional options will be highlighted on the home page as they occur.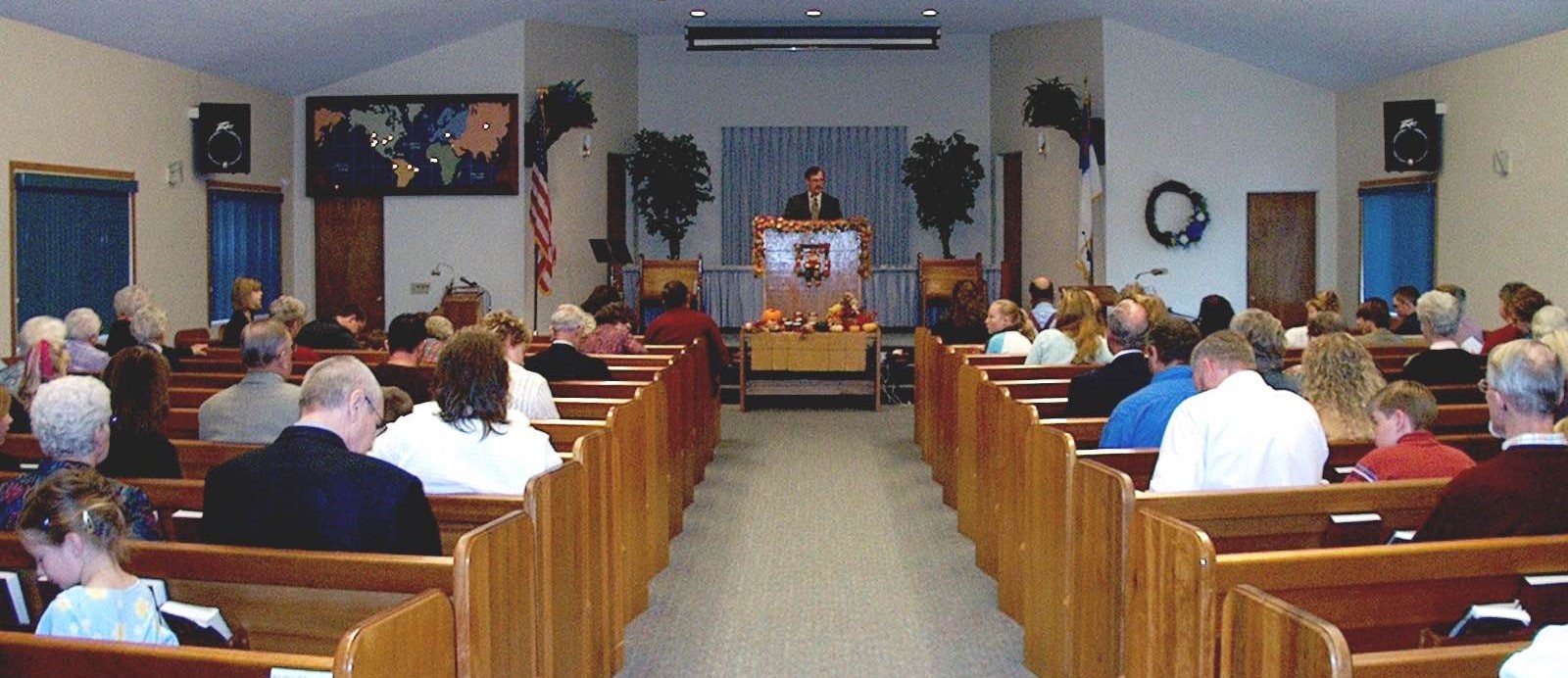 11:00 Morning Worship
6:00 Evening Worship
Sermons: The Bible is the focal point of all our services. Sermons are prayerfully prepared through careful study of God's Word rather than a compilation of man's ideas. The purpose of each message is to share the good news of salvation, deepen our relationship with God, and equip us to face the challenges of life with the end goal of becoming more like Jesus Christ.
Music:  Congregational singing plays a vital role in our worship services. We sing a combination of old and new songs in a fresh, but conservative style. Music is a powerful means of communicating our worship to God and prepares our hearts for the preaching of the Word.
Prayer:  Our services contain times of corporate prayer as we lift our requests, our desires, and our praise before the Lord. God speaks to us through His Word; we speak to God in prayer.  This communication builds deeper intimacy with our Father.
Giving:  Many services provide an opportunity to worship through giving. God has graciously blessed us, so we gratefully give a portion back to Him.  We diligently strive to steward these monies in order to further the Lord's work in our community and throughout the world.
Child Care:  During our morning service, a nursery is provided for babies and toddlers through age 2. Children age 3 - 3rd grade begin in the auditorium, but then may attend Junior Church where they will enjoy an age appropriate service. For older children, we have specially designed note sheets to help them engage with the sermon.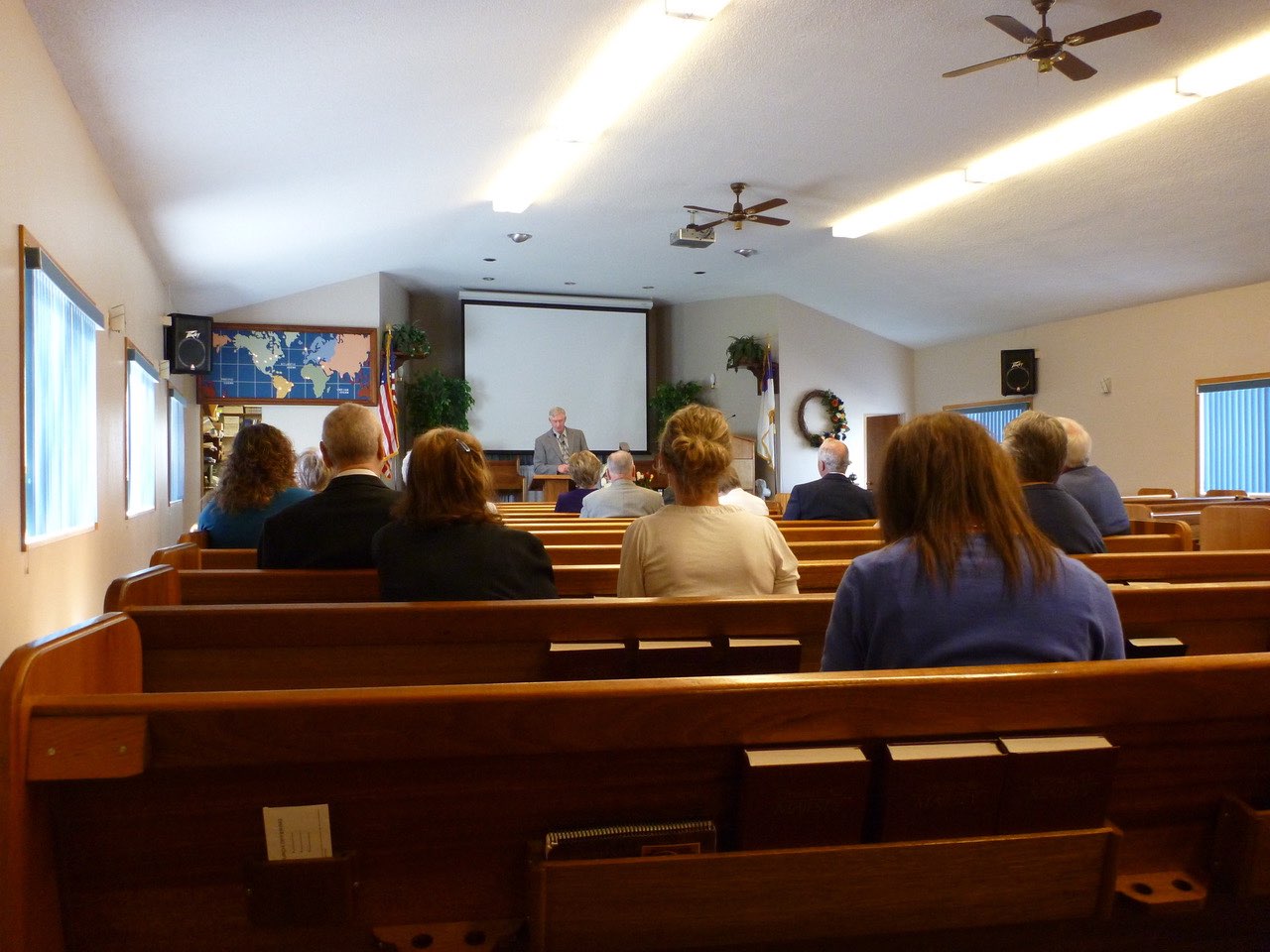 The truths of God's Word apply to young and old alike, and we have classes available for all age groups! Our capable and enthusiastic teachers love sharing biblical truth with their students. These small group settings provide a great interactive learning environment and much individual attention.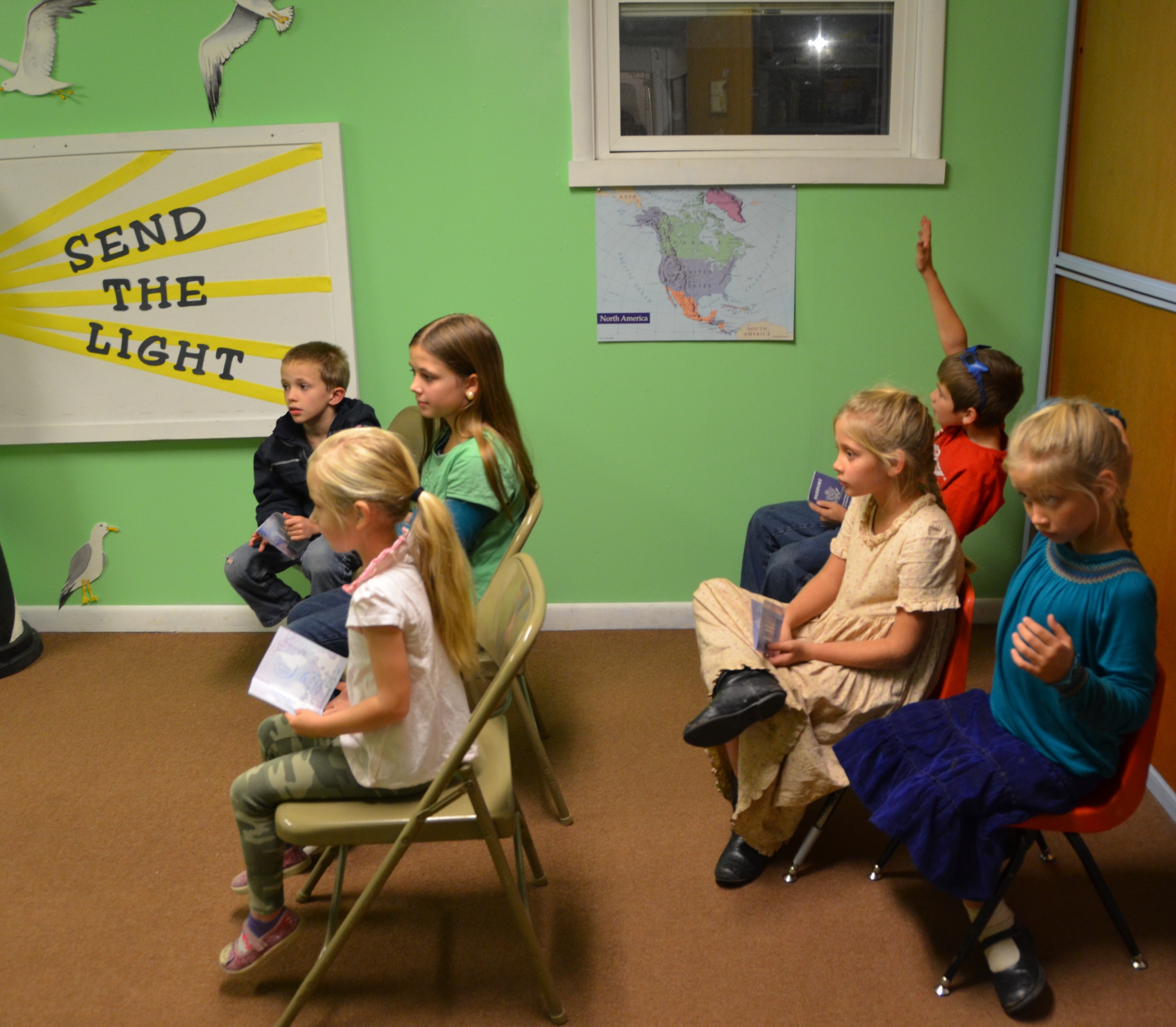 6:30 Wednesday Evening (School Year Program)
Children from Kindergarten - 6th grade, enjoy a great time at Bible Club on Wednesday nights. With a full schedule of games, music, snacks, scripture memory, and a Bible lesson, there's never a dull moment! This program runs through the school year and provides an excellent opportunity for children to grow in their faith.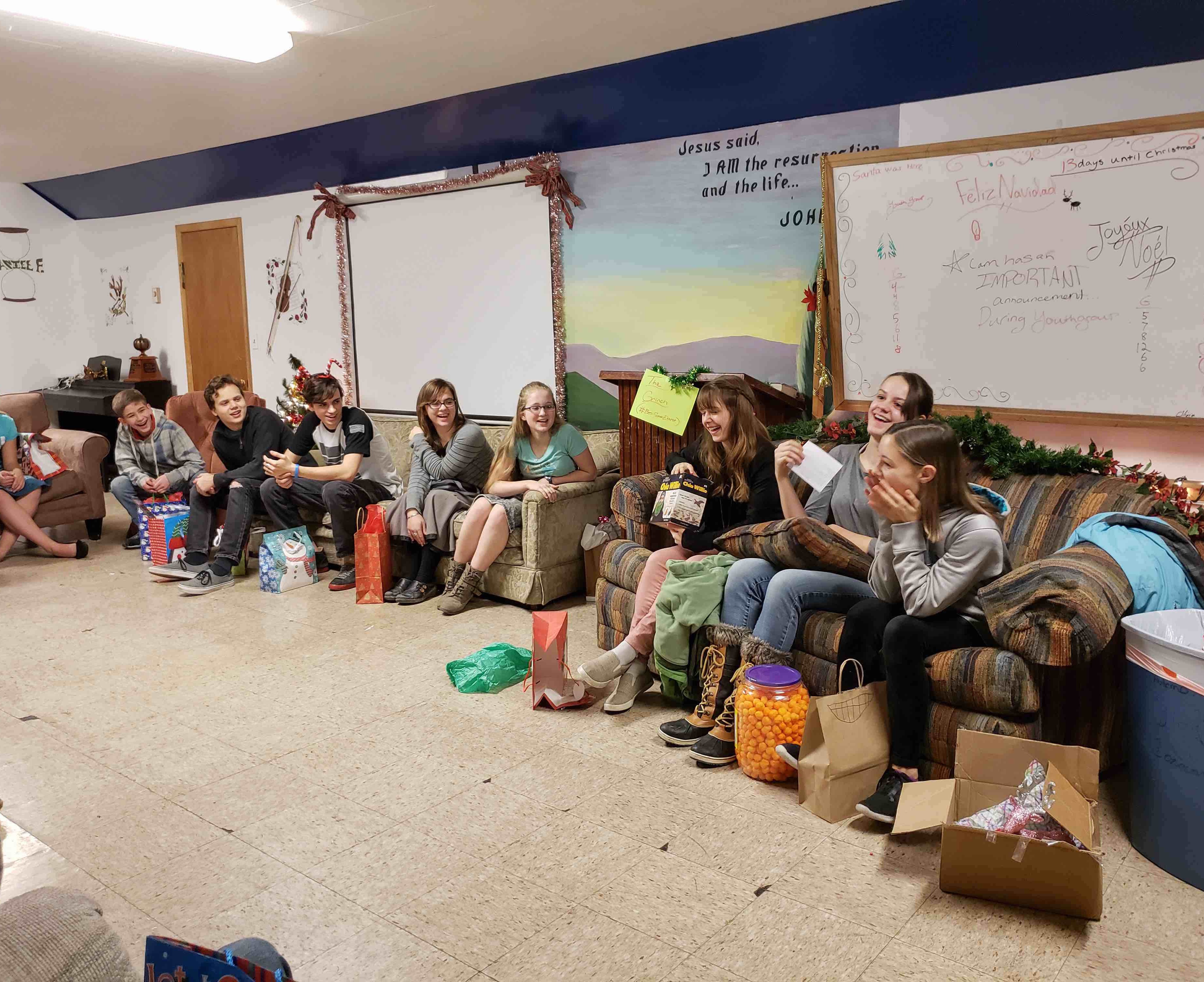 6:30 Wednesday Evening (Year Round Program)
First Baptist Church has a vibrant youth ministry that focuses on training the next generation to serve God. Our Sunday School time focuses on in depth Bible study. Wednesday night is a little lighter. We fellowship together around a game and snacks, then study a topic that is relevant to the lives of teens. Each month, we add an extra activity for fun and encouragement. We also strive to give back to our church and community through a variety of service activities. You can view our Facebook page here!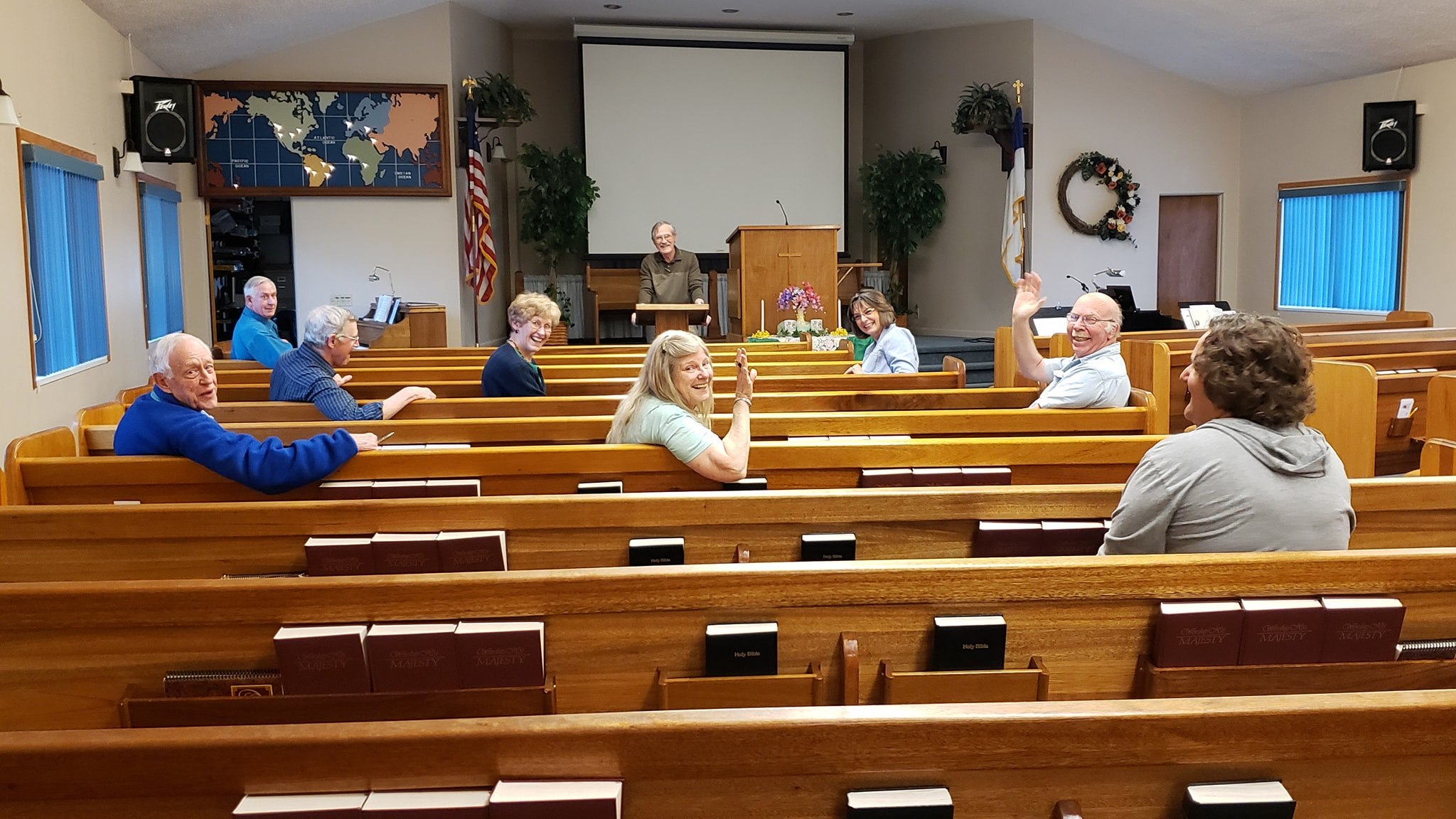 Adult Bible Study & Prayer Meeting
Prayer is the focal point on Wednesday night. After a brief Bible study, we share requests and then break up into smaller groups to pray. These times of sharing in prayer build deep and lasting relationships as we draw closer to God and each other.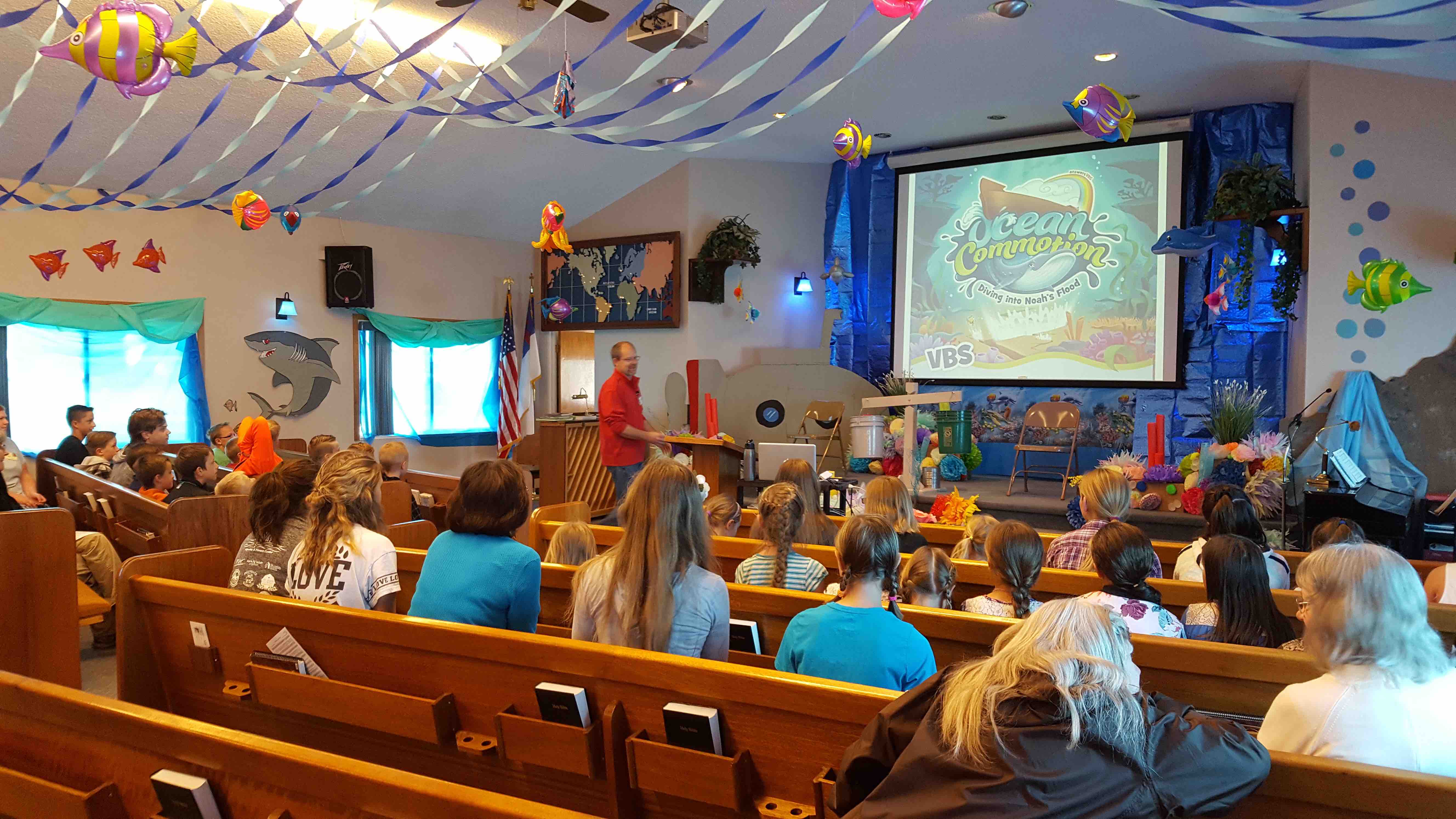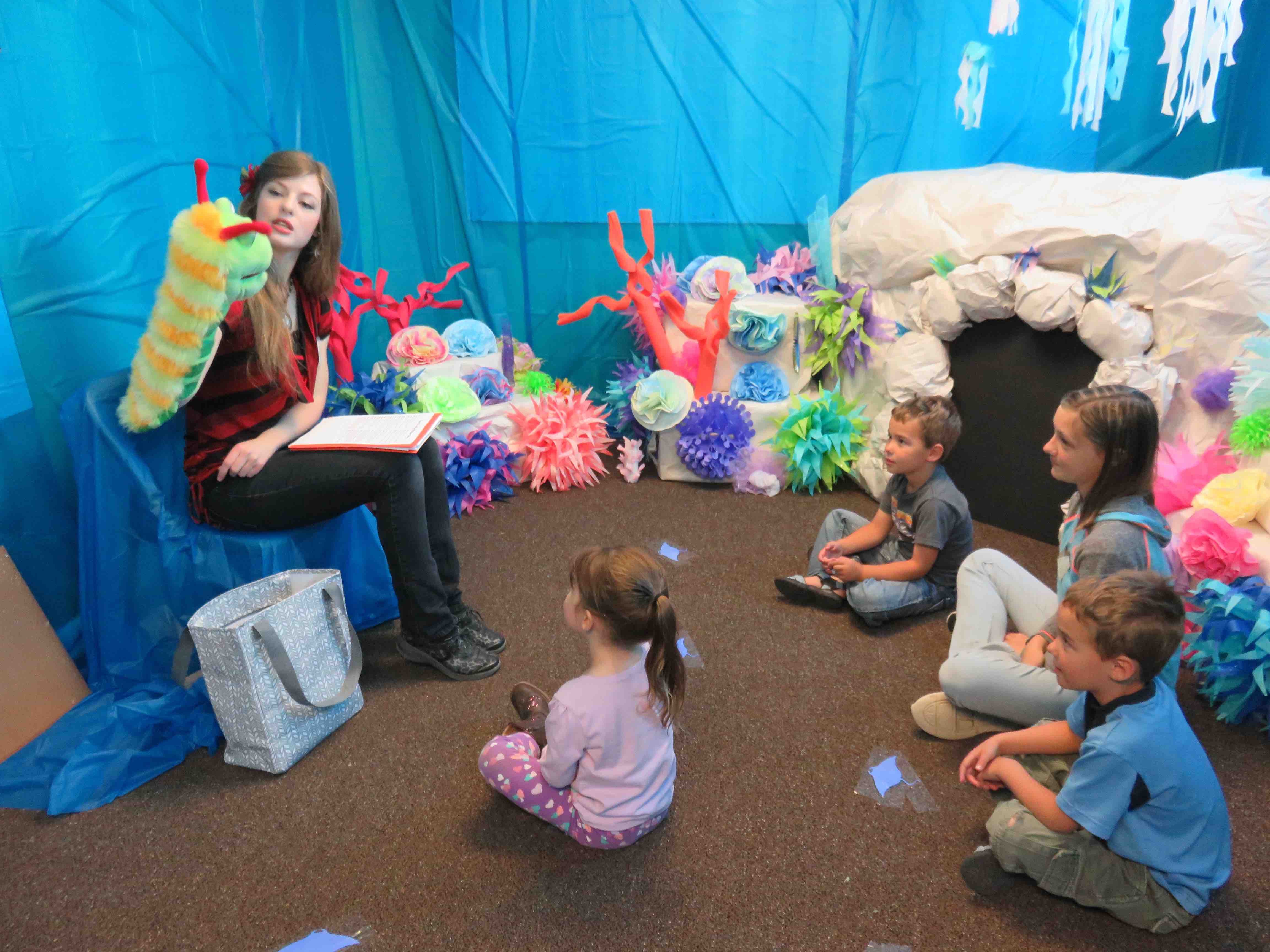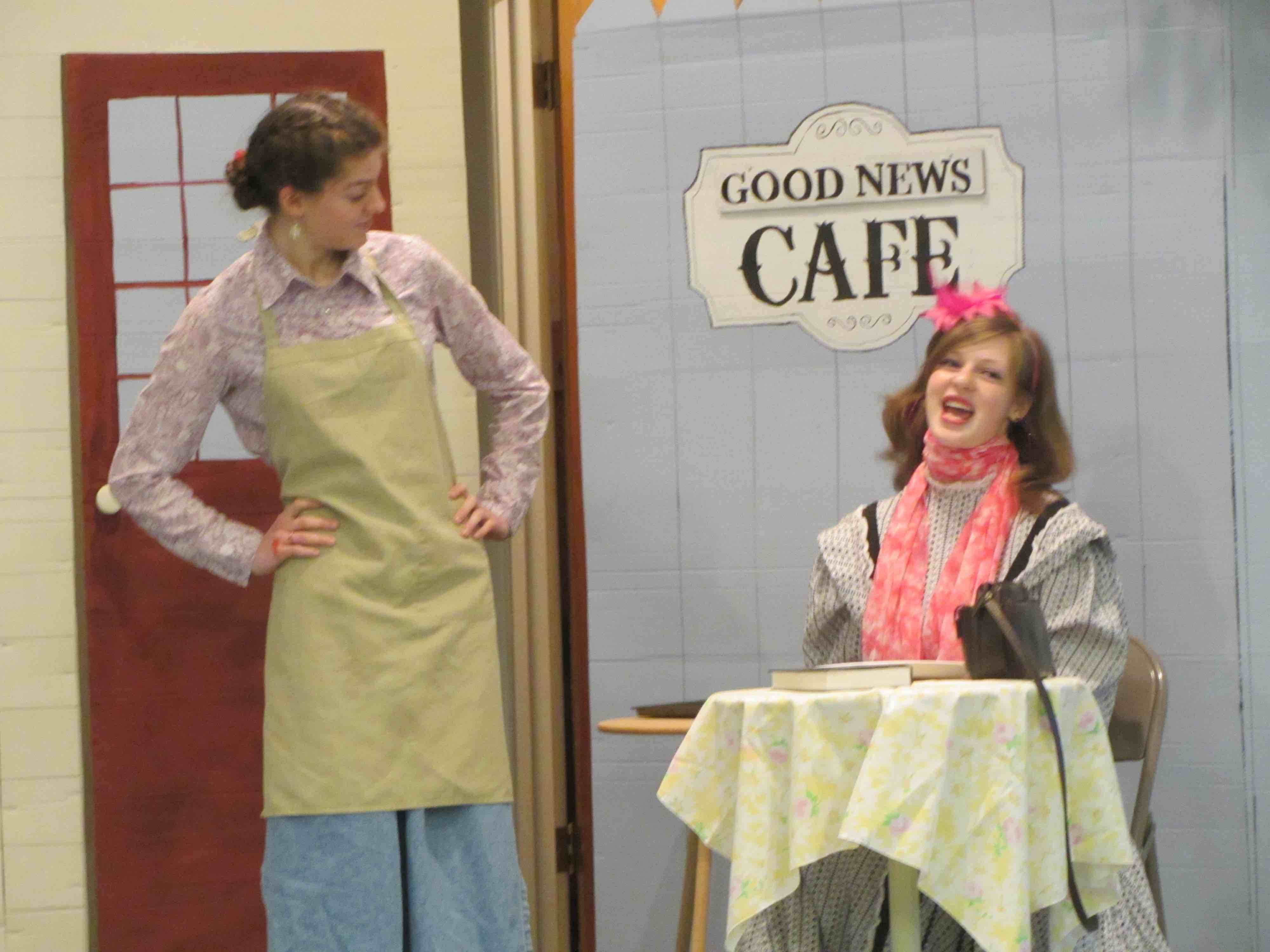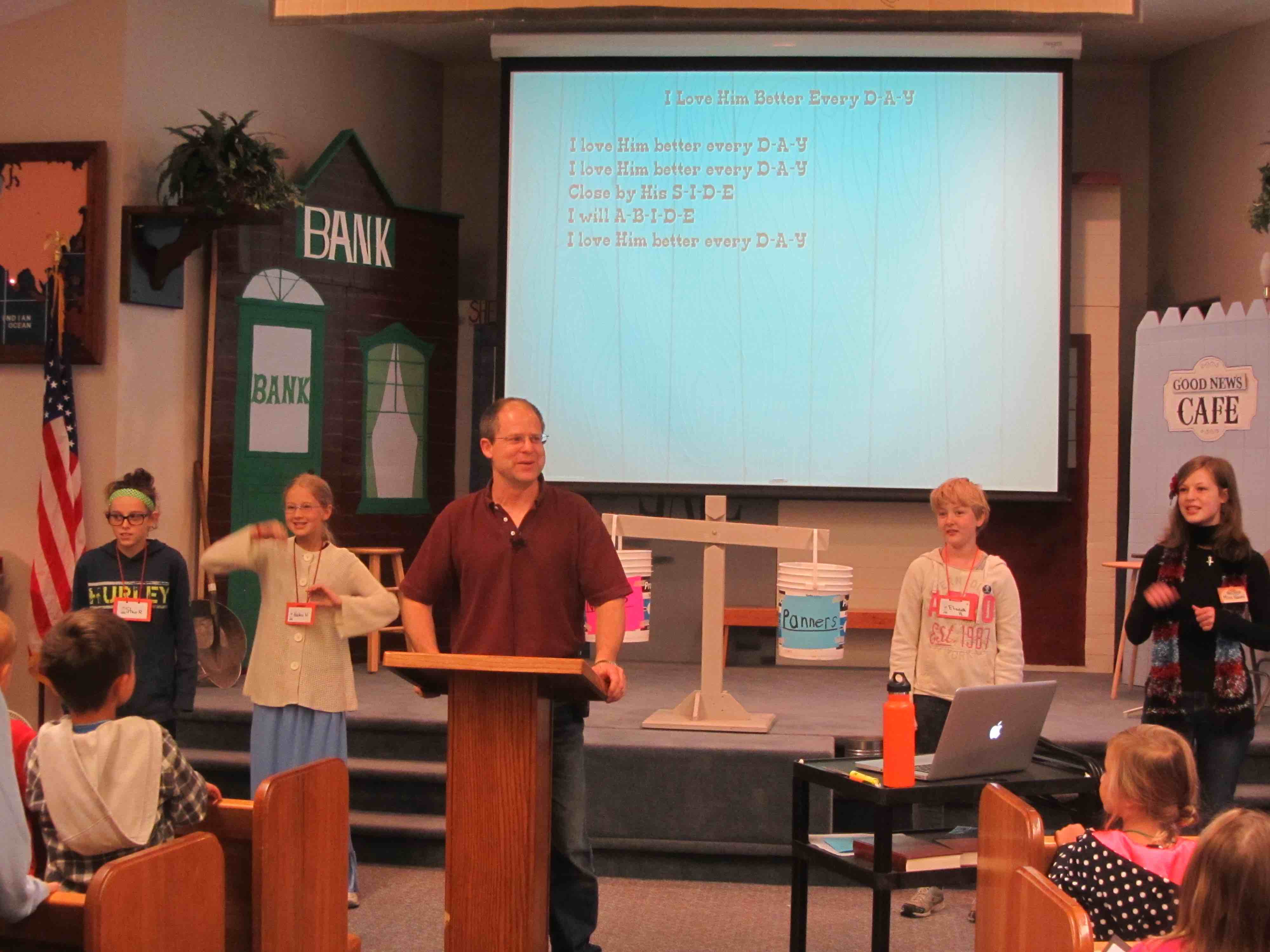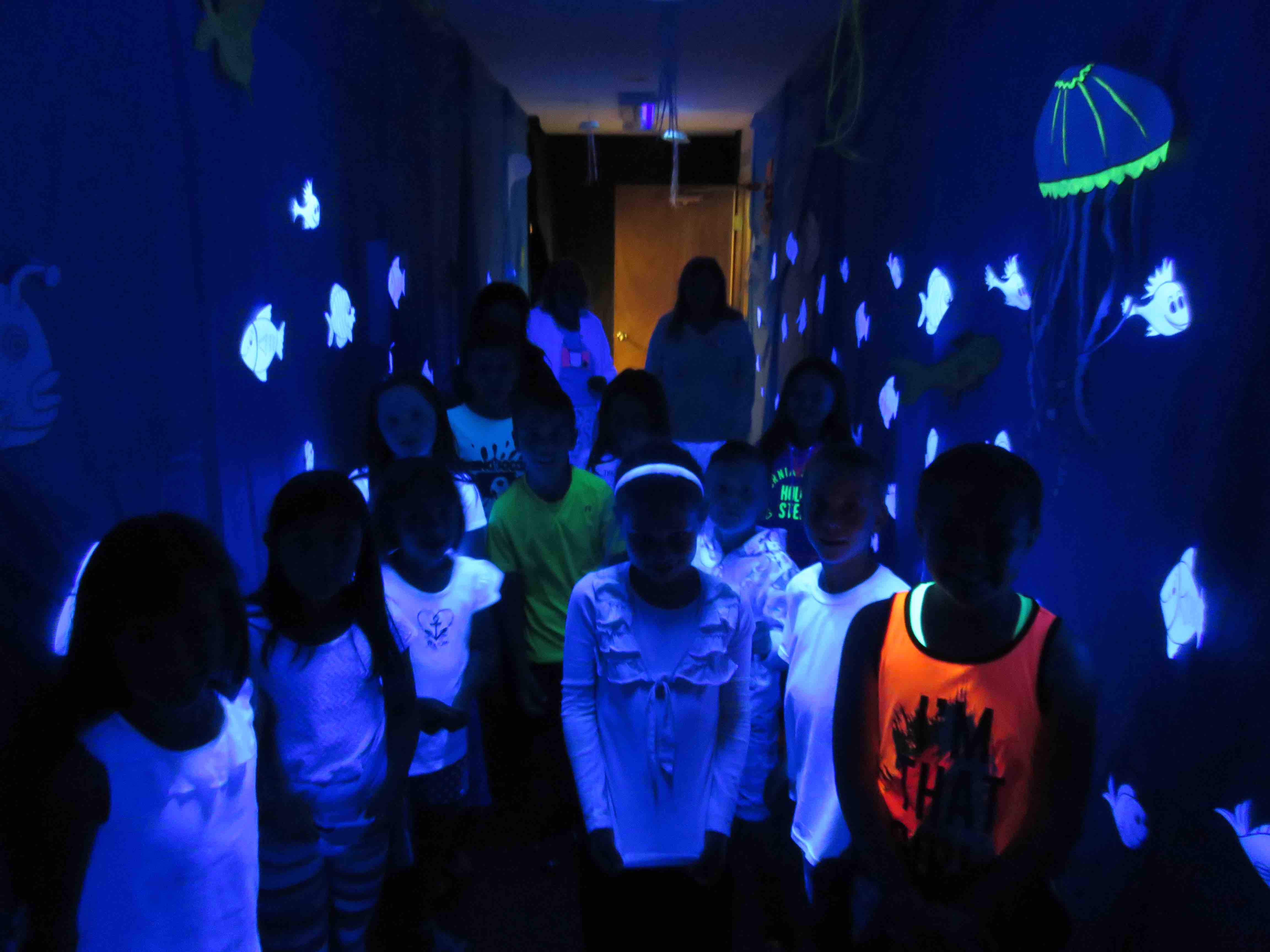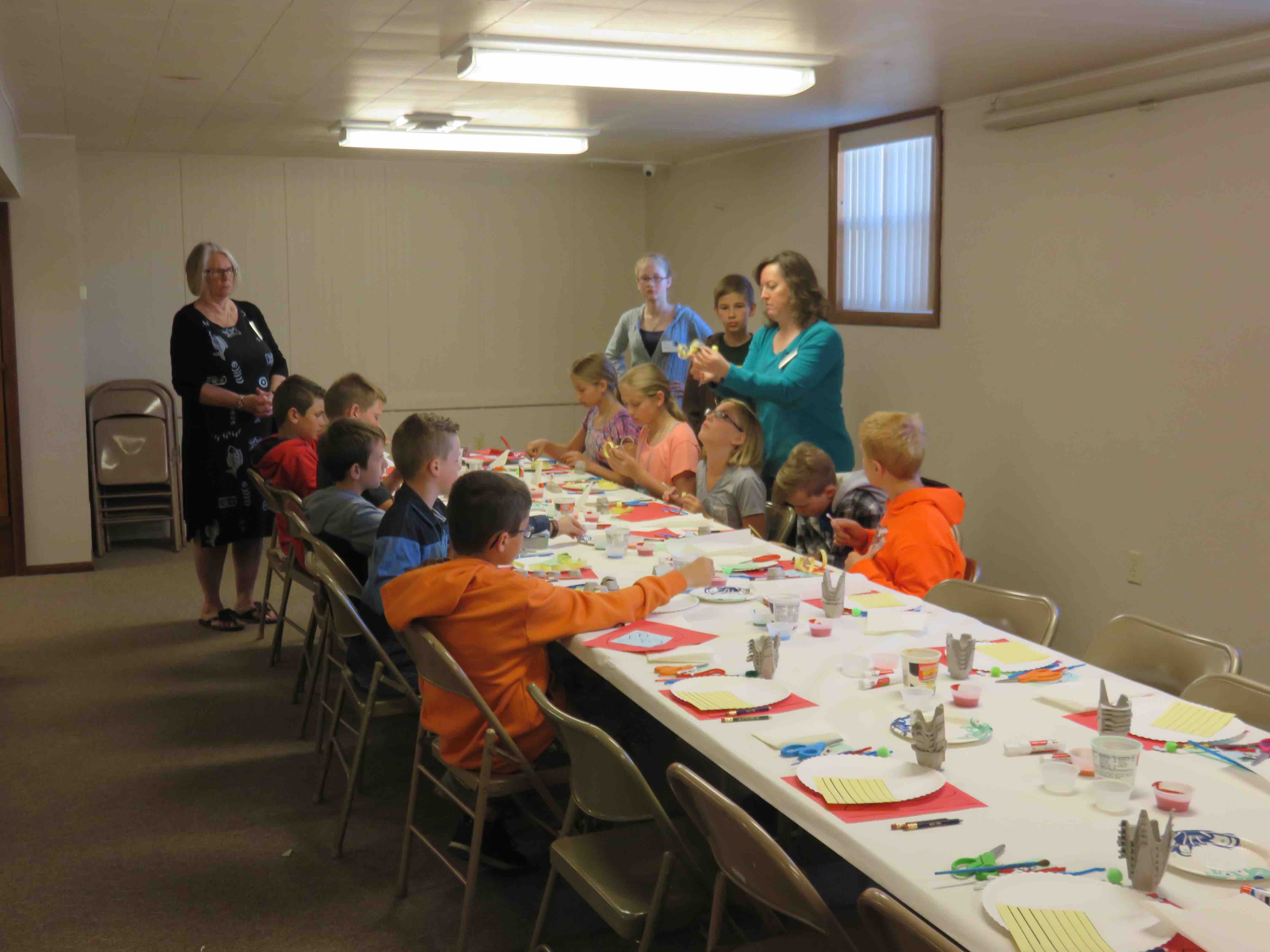 Every summer, we host a Vacation Bible School for children age 5 - grade 6. This outreach is usually held the week after school wraps up in June. Teachers go all out decorating their rooms to fit the theme, creating a great learning environment. With exciting Bible stories, crazy games, fun snacks, and creative craft, children have a great time while they learn what it means to have a relationship with Jesus Christ.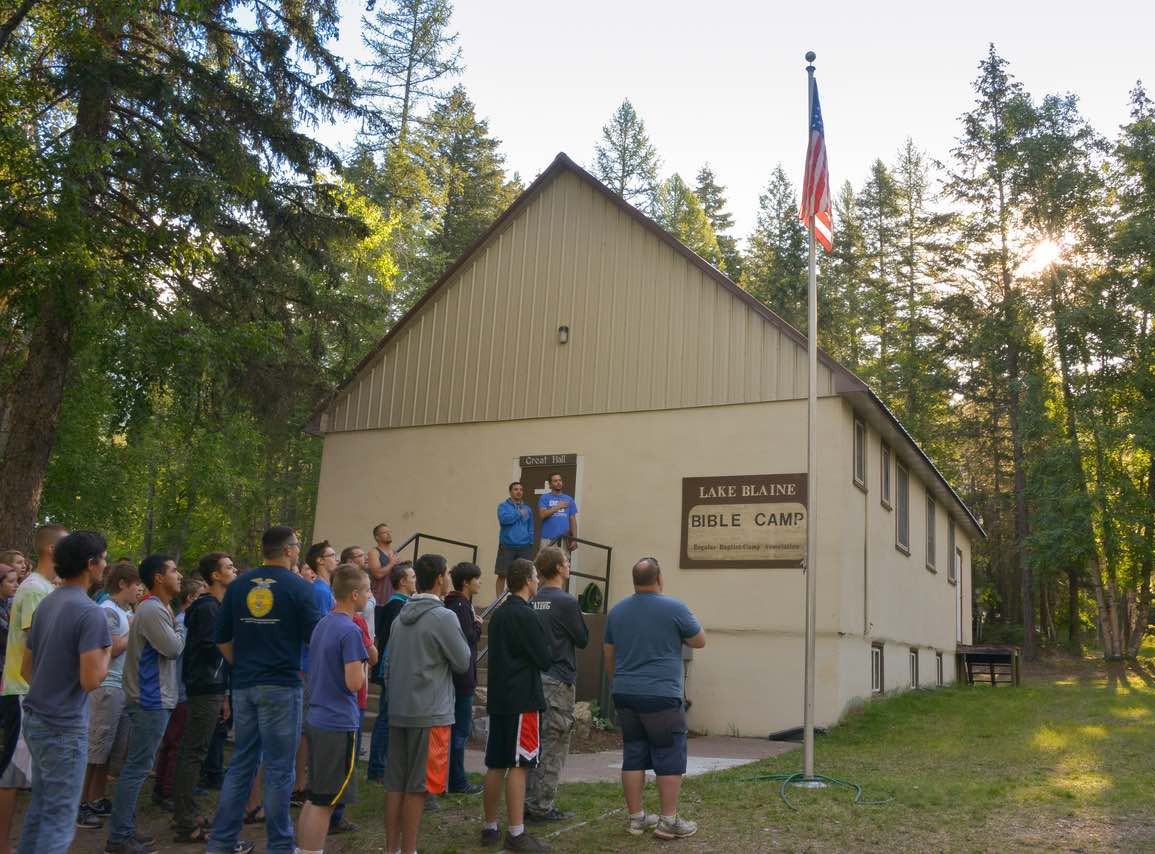 Our church is privileged to be part of a larger fellowship of churches in northwest Montana. One of our joint ministries is Lake Blaine Baptist Bible Camp. Lake Blaine provides an excellent opportunity for young people to unplug from normal life while focusing on their relationship with Jesus Christ. The positive spiritual environment, caring staff, and challenging Bible preaching combine to help campers take the next step in their walk with God.  If you would like more information, contact us or check out the camp website at lbbbc.org.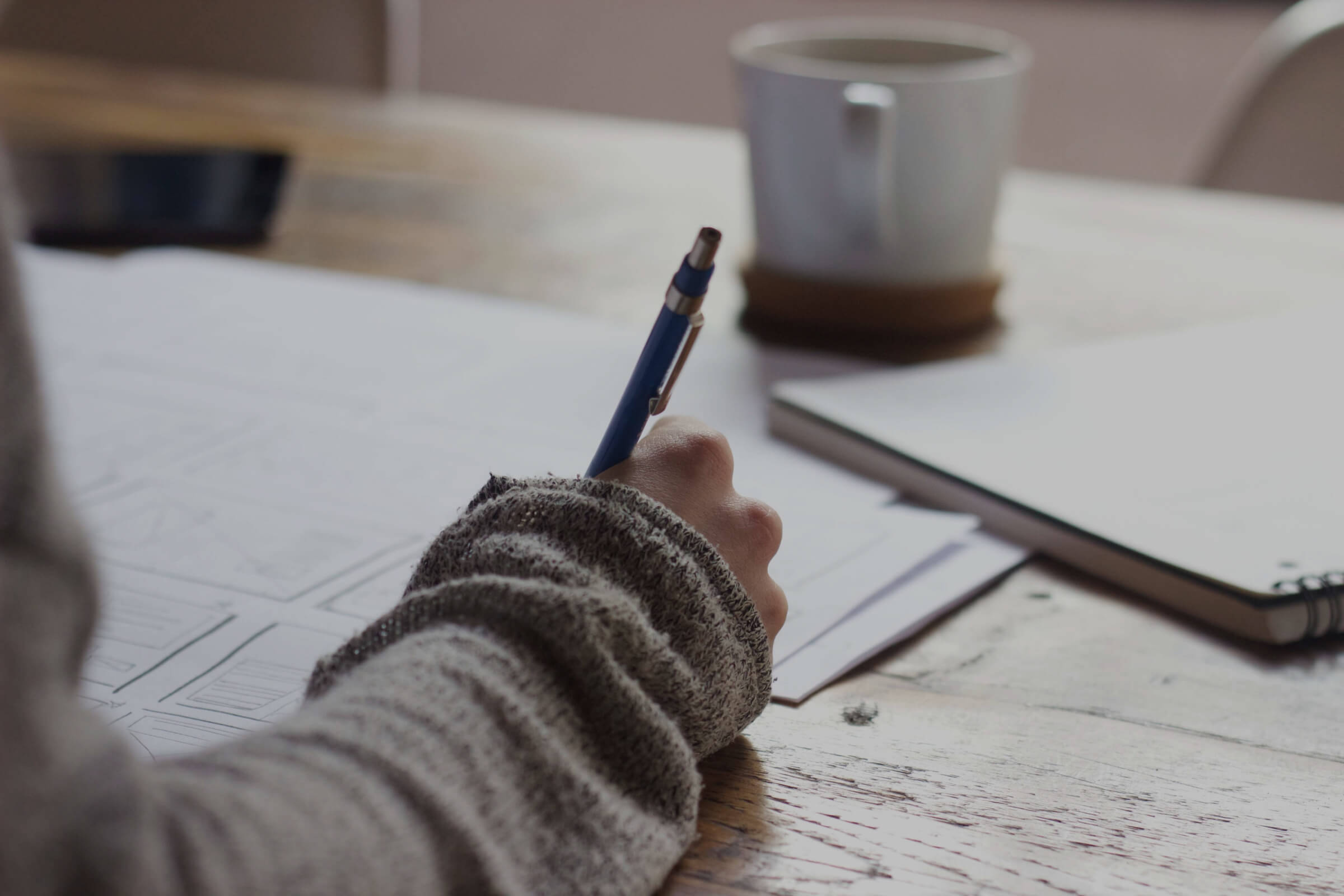 Want to join the classes?
First Baptist Church Columbia Falls
827 9th St W Columbia Falls, MT 59912
firstbaptistcfalls@gmail.com